We've been seeing posts and videos about these portable watercolors that come in a "notebook".  And admittedly, they are beautiful and well-marketed, but why should we buy them?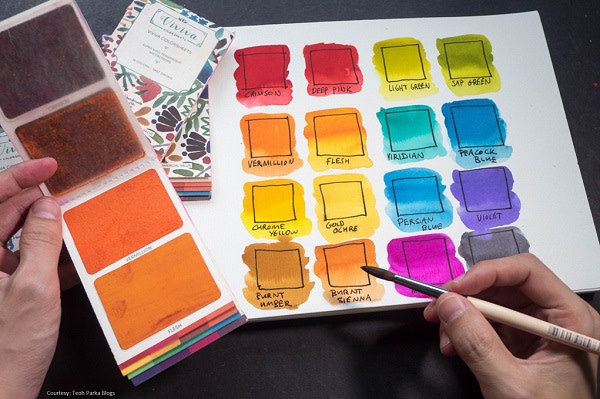 Youtube star artists have been sent these sheets for review.  Great backers get a personalized wood case (which I think defeats the purpose).
But this isn't what keeps me from backing Viviva.
Here's an excerpt from the IndieGoGo Page:
"Manufacturing at scale is hard, especially for first-time entrepreneurs, but that said, I've spent the last two years with my brother to trying to get the design, the supply chain and finding a location for a production facility. I've included an adequate buffer in the timeline and I am confident that we should be able to deliver on the timeline. I have close to 500 samples ready. 
We've already perfected the process in smaller batch sizes and have shipped over 200 samples globally. We are certain that we shall be able to scale up with relatively less difficulty.
The biggest challenge is going to be mixing of colors to keep true to the intended hue and shade, especially as the batch size increases. I will be taking the utmost care to ensure color fidelity. "
It's interesting that they're discussing how it is difficult to get manufacturing down for this product.  Why?
Because this product already exists.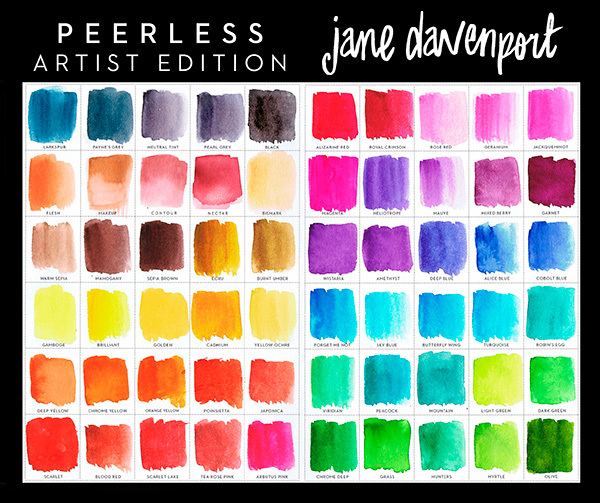 No one's really talking about it, but watercolor color sheets have existed for over 100 years.  Nicholson's Peerless Watercolors has been making them since 1885.  And if you're thinking that no one must be using them, you would be incorrect since plenty of youtube cardmakers use them.  There's a video with 75k plus views on them.  A little bit of research shows that these watercolors were used originally to color black and white photos by hand.  But they are used more commonly now for painting with extremely vivid colors in a portable way… just like Viviva's.
Viviva is profiting off an idea already invented by a reputable and established company.  So buy your sheets from Peerless instead, and get watercolors that have been tried and true for over 100 years.